My Throw Back Thursday this week, is a poster. Back in the early days of 40weight, we all thought is would be very cool to have some posters to share with clients, friends, and even post randomly around town. Nothing more than our name (more on this tactic in a future post).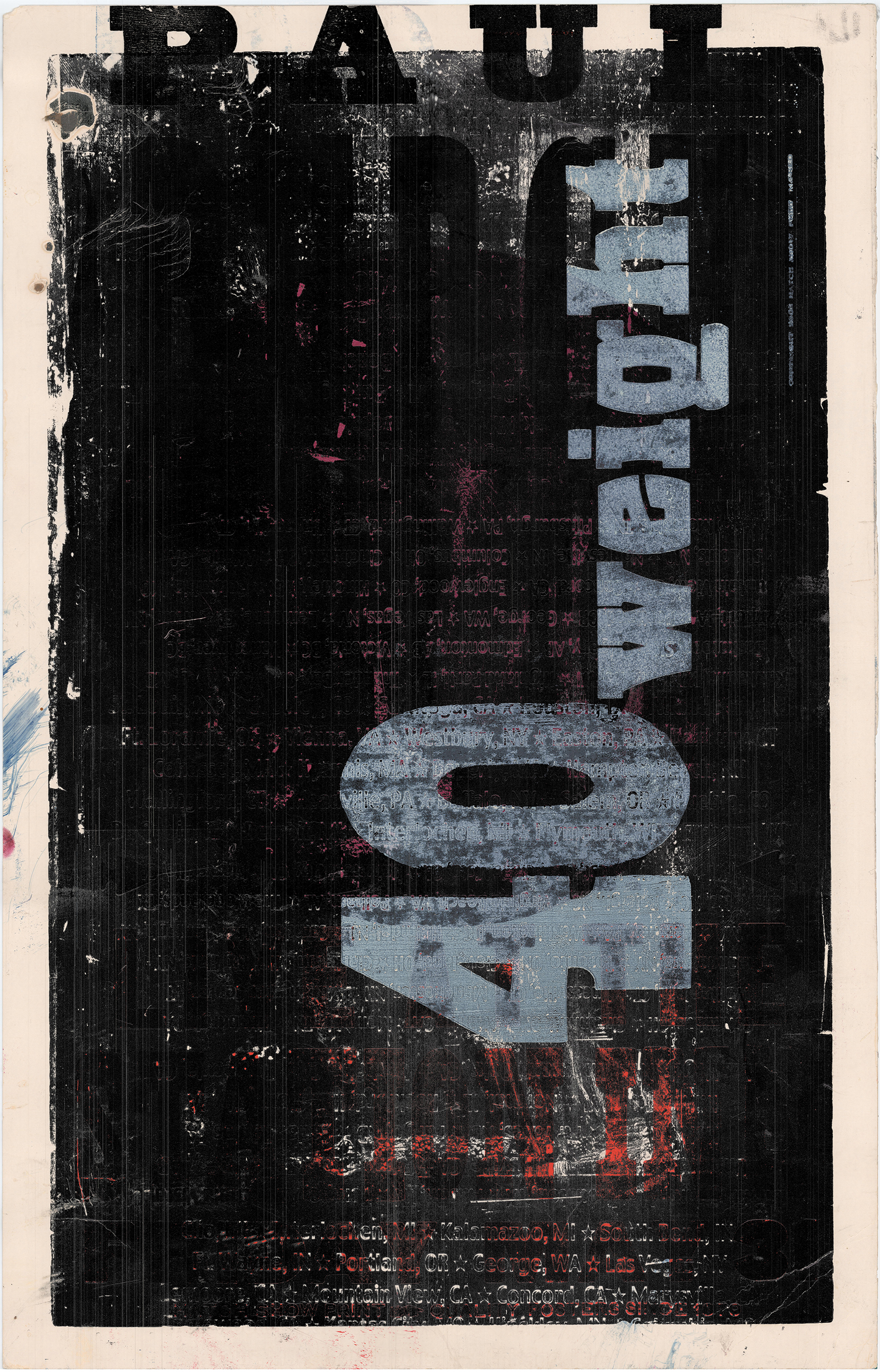 We were all very skilled designers (who love designing posters) but made the call to get a different perspective on our name and to give permission for the 40weight brand to be visually interpreted in different ways. I called Jim Sherraden at Hatch Show Print. The idea that Hatch had was brilliant. They wanted to go deep into their archives of make-ready (test prints that never made it out of the shop), grab a selection of them, and use wood type to imprint our name (not our logo) on these make-ready sheets.
Loved the idea.
The package of posters that arrived weeks later blew me away. Printed on some really old make-ready for some legendary artists. Each and every poster was an amazing work of art. What would have been an afternoon of "Hey...posters are here. Let's pull together a plan to get these out", instead, turned into "Holy shit. These are amazing...we can't give these away. No wait...let's spend another 2 hours looking at all of them again..."
We framed several of our favorites and gave the rest away. I still have one, and sincerely hope the other are still on display somewhere, and getting the love they deserve.