ArchB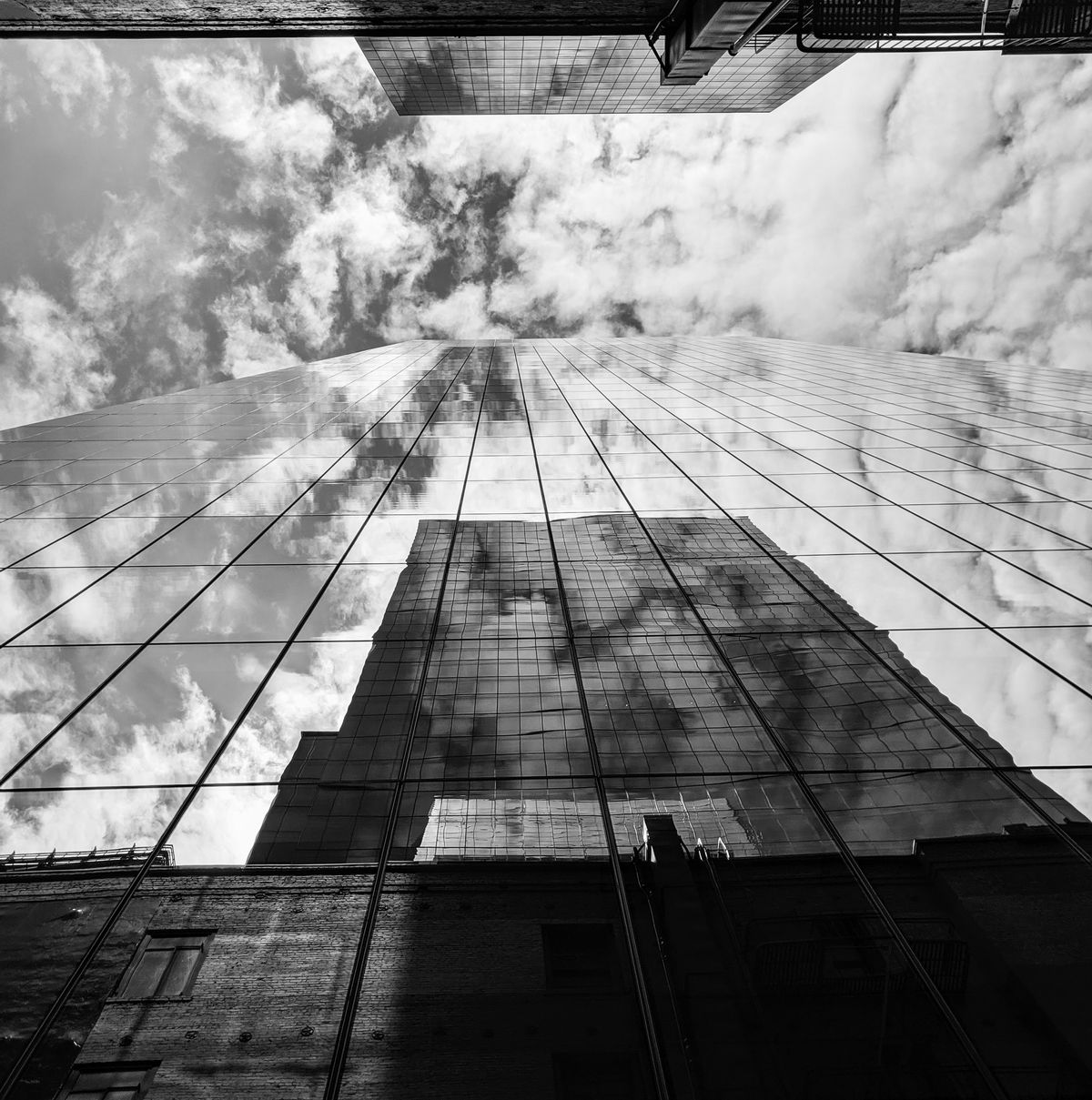 Buildings do much more than provide us with shelter. They are also works of art and long-lasting cultural symbols.
Building photography may have first taken off as a way to document buildings, but along the way, it has evolved into its own diverse art form. I tend to shoot architecture as I see it–a collection of shapes and lines that depending on your POV, change with every step you take.

One of my favorite designers, Tibor Kalman, used to teach a weekly class in pictorial narrative in the MFA/Design program at the School of Visual Arts until a week before he died. He would often take a photograph of something mundane–say, a building–and project it on the wall. He'd then ask students what they saw. Right away the obvious was stated. "A building", "the DMV". Tibor would ask his students to keep looking...for an hour. When you take time to really look, you begin to see past the obvious. You begin to notice subtleties in light, texture, intersecting lines, colors, surrounding subject matter. You start to no longer see the object, but all of the components that go into creating that object.

And after an hour, with the exact same image being displayed, Mr. Kalman would change the position of the projector. He might point it at the corner of the room where the ceiling meets the two walls.

"And now, what do you see?"
"ArchB" is registered on the Ethereum blockchain and for sale as an NFT by clicking the "buy this item" button above.
If you'd like to purchase a limited edition print or are interested in licensing this image for commercial use, please contact me directly:  joel@goldfoot.com