ArchC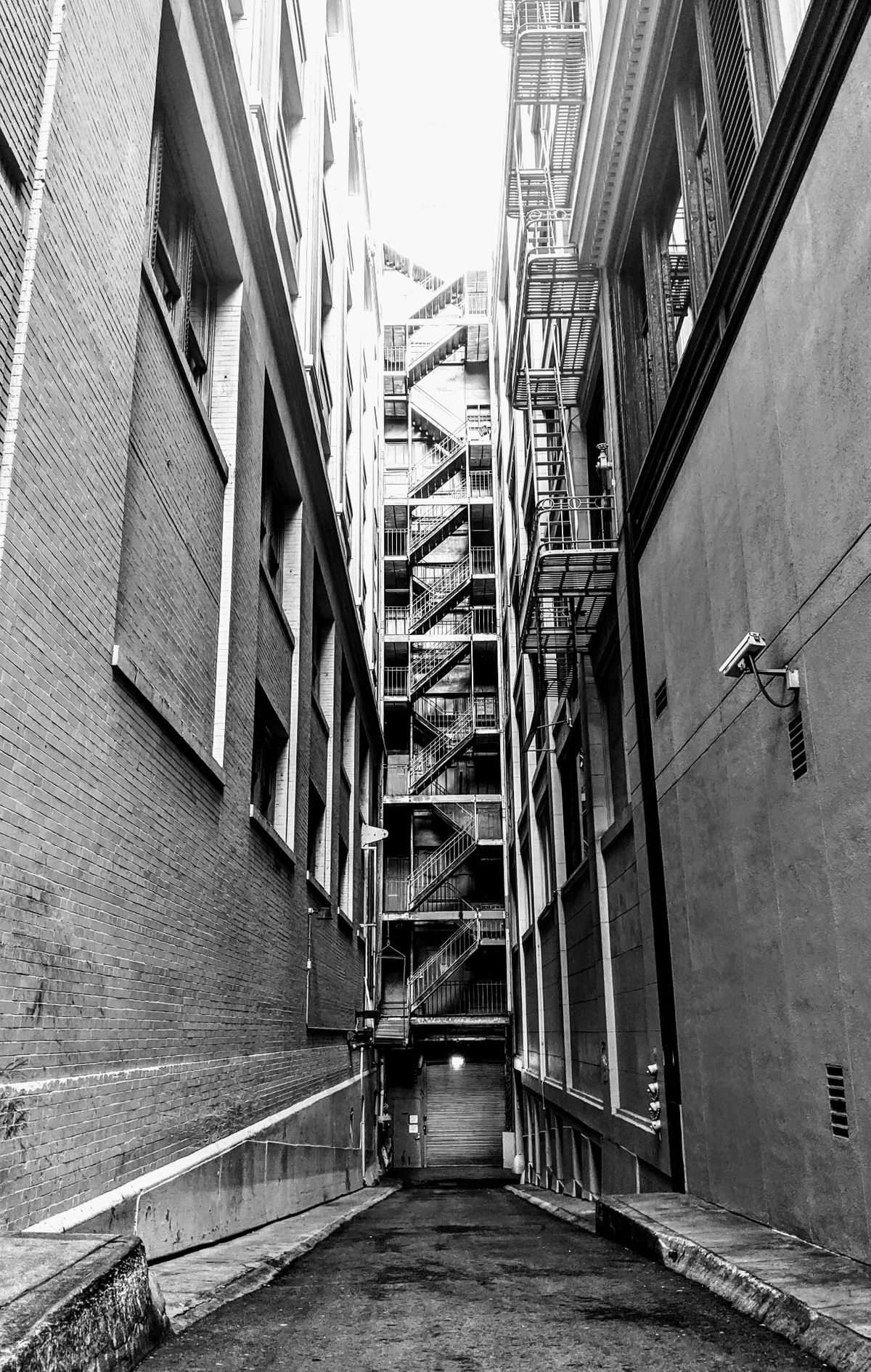 I've been sitting on this image for a while now. I've taken it and not-taken it so many times, I've lost count. I've spent hours trying to figure out what it is that I'm doing wrong. How I'm missing it.

If you've experienced it in person, you'd know what I mean. It's not unlike trying to shoot and capture something like an amazing cathedral or the Grand Canyon. It's just about impossible to capture what it feels like to witness it first-hand.

But it's not a cathedral or the Grand Canyon. It's a dirty little alley in downtown San Francisco that I am just memorized by. There is something very beautiful about the balance of the asymmetries—how the architecture of the buildings and the choices of colour (there is none) interact so beautifully with the natural balance found in the fire escape and the light raking across the wall. Something terrifying about the fire escape. Something infinite in a dead end. And the camera on the wall is just…waiting.

And this is what happens when you take things too far. This is what happens when you start to study something as mundane as an alley too closely: There's nothing special here. Some might not think this is a picture worthy of framing or hanging on your walls. But for me, this is beauty. Beauty that is elusive and hidden in plain sight.
On an aside, the name of this little alley is Robert Kirk Lane. Cable Car Clothiers, named after the Cable Car line on Powell and O'Farrell Streets, was founded in 1946 in San Francisco by Charlie Pivnick as a war surplus store called Vet's Mercantile. In 1954, as military surplus sources dried up and the store began to focus more on traditional, British-style clothing, it was renamed Cable Car Clothiers. From 1970, it became known for its quarterly mail-order catalog, which eventually reached a circulation of 2 million and which helped to make the store a tourist destination. In 1972, Pivnick purchased and incorporated Robert Kirk, a San Francisco retailer founded in 1939 and also known for a focus on traditional, British-style clothing, thus allowing itself the motto "San Francisco's British Goods Store Since 1939."
"ArchC" is registered on the Ethereum blockchain and for sale as an NFT by clicking the "buy this item" button above.
If you'd like to purchase a limited edition print or are interested in licensing this image for commercial use, please contact me directly:  joel@goldfoot.com