Building an Enterprise SaaS Brand from 0-1: Printerpoint
Sepialine hired me as creative director to launch a new product and oversee the UX & UI as well as developing all marketing collateral—both analog and digital.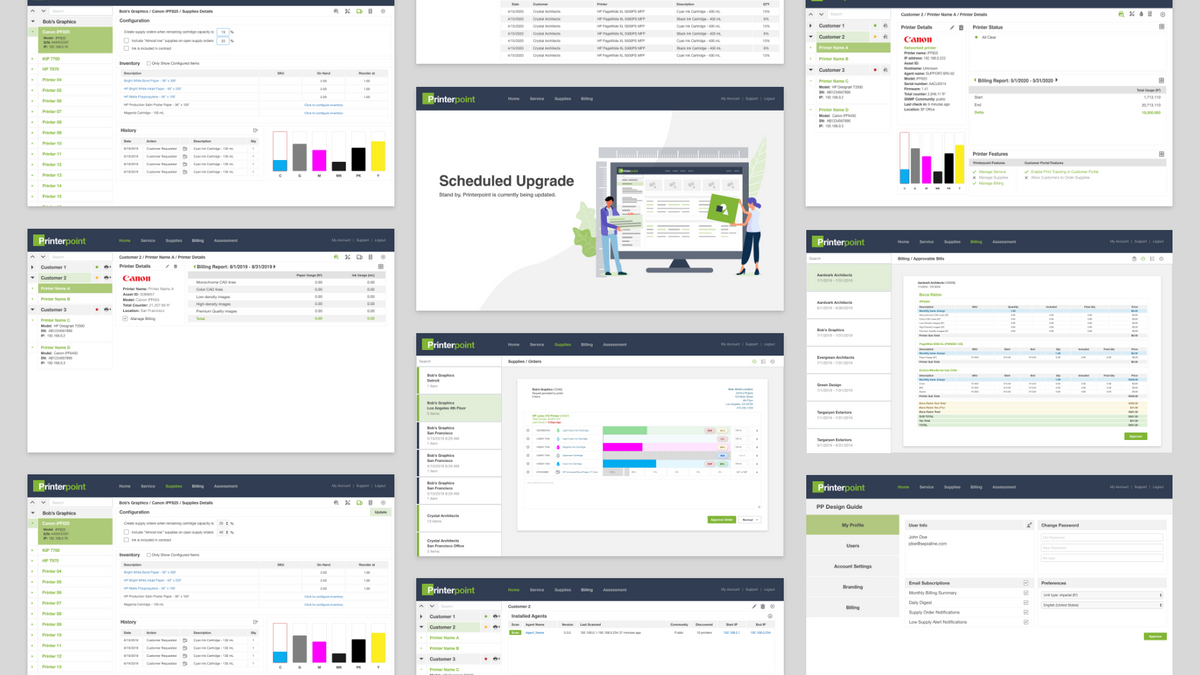 Sepialine, a leader in print tracking software, had reached a pivotal moment in their trajectory. With their flagship product Argos, Sepialine had already become the industry leader in print tracking software for small format printers with millions of seats around the globe. As the marketplace began to turn their attention to the rapidly changing technology employed in large format printers, Sepialine hired me as creative director to oversee the launch of a new product that would focus on large format printers. My role was to oversee the UX & UI of the new software as well as the branding initiative, including visual language, messaging, and guidelines, to help accelerate the growth of the category, cement their role as category leaders, and complete their transition from startup to an enterprise-class technology solution provider.
The Big Idea
The idea was to build Device Management and an MPS Solution for the Wide Format Printing Market. The software would integrate with all of the major printer manufacturers, and deliver critical data to Printer Dealers for service issues, supply levels, inventory, billing as well as integration with popular ERP packages such as Deltek.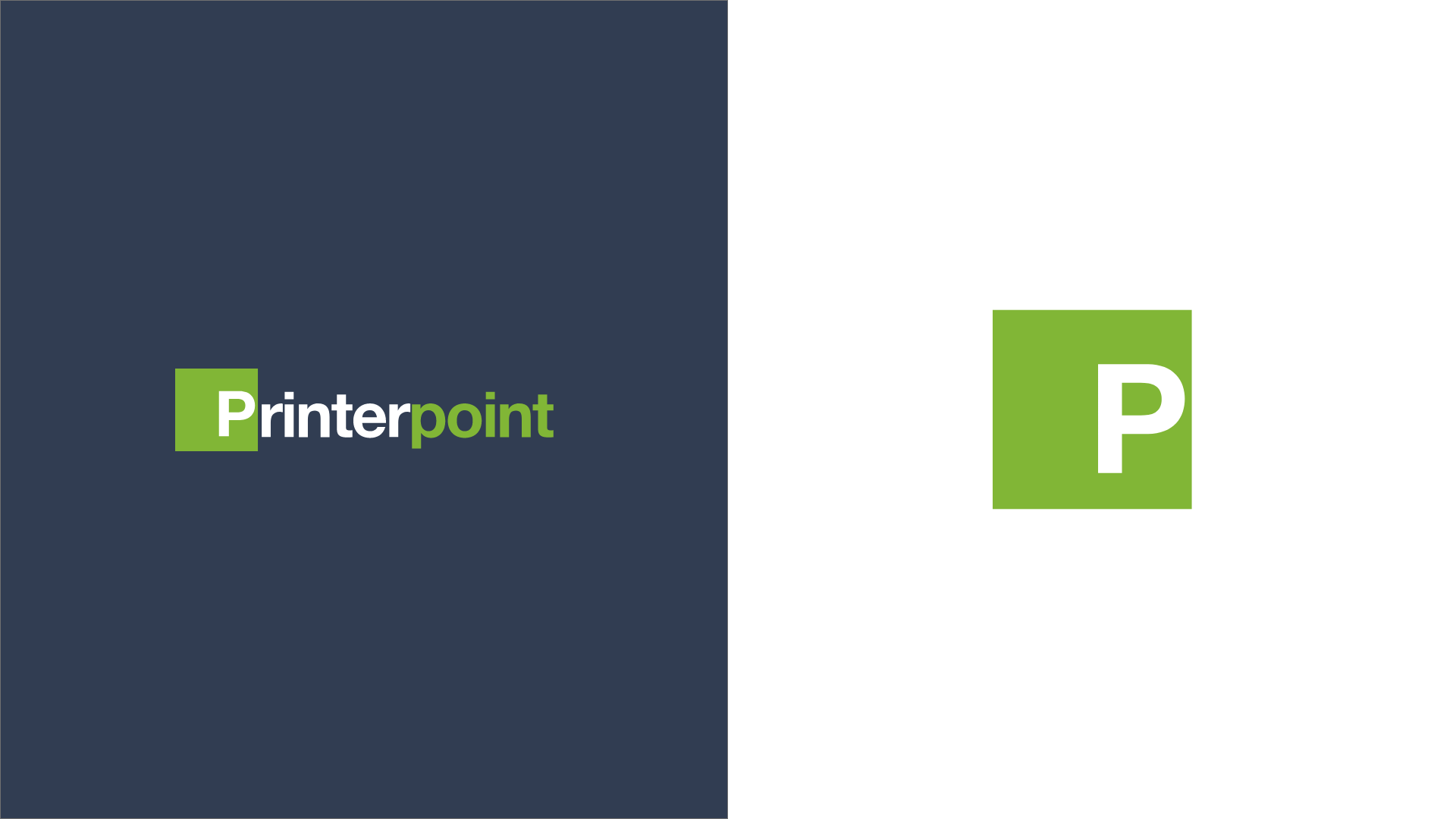 The Printerpoint identity introduces an official wordmark and a symbol that is consistent with the developing family of products as well as a nod to the already well-known Sepialine corporate identity. As the pioneers of wide-format print tracking, the visual identity integrates the idea of an always-on, continuous reliable source of data and insights, that builds on the equity and trust already associated with the corporate identity.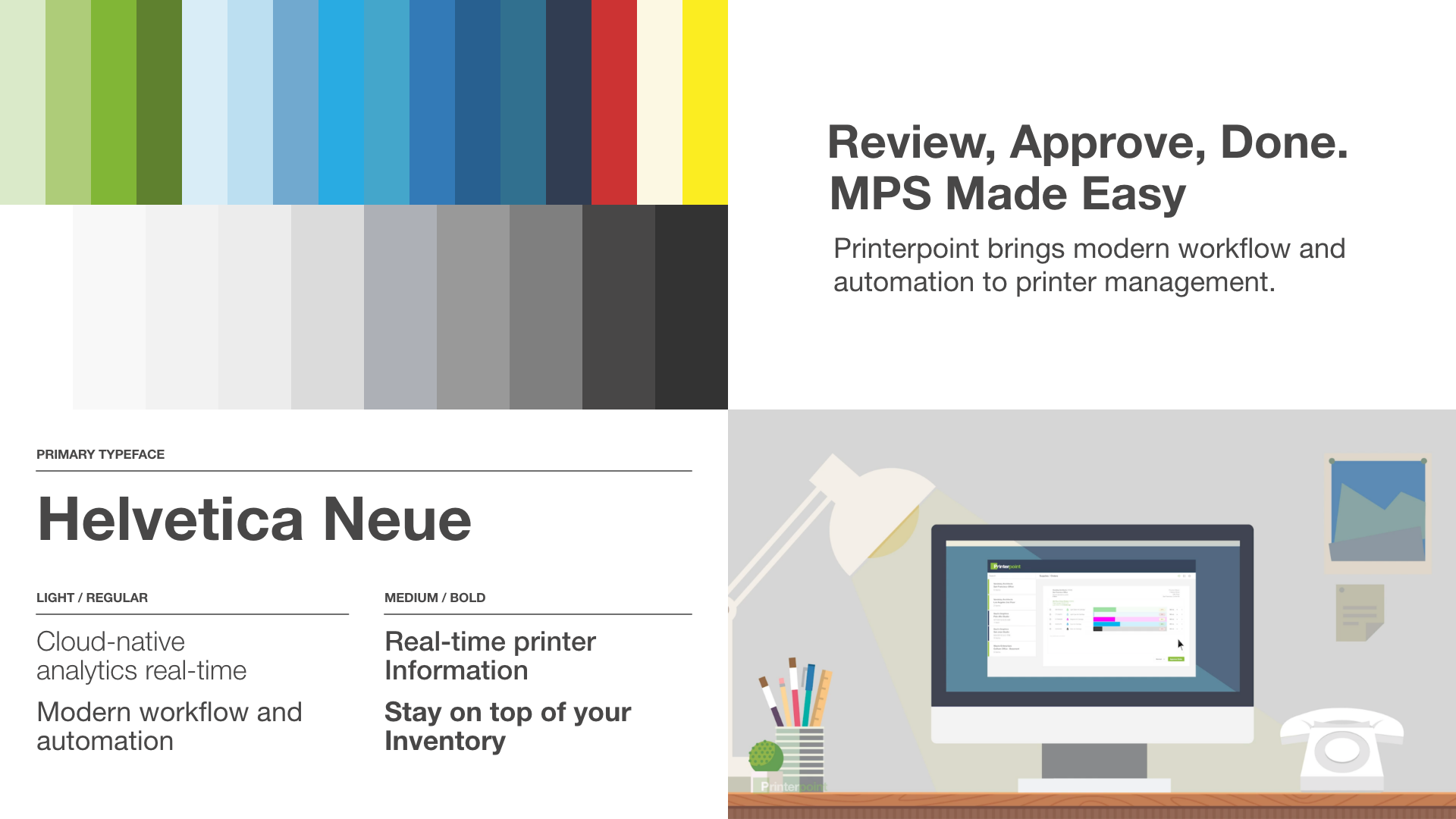 Having creative control over the product as well as the various marketing materials, I wanted the look and feel of Printerpoint's brand to be designed in concert with the UX and UI of the software itself. It was important to maintain visual consistency throughout the software, website, and marketing materials to give users a sense of familiarity with each and every touchpoint. From the strong visual anchor of the top nav to the subtleties of a corner radius on a button, every element was a part of the brand.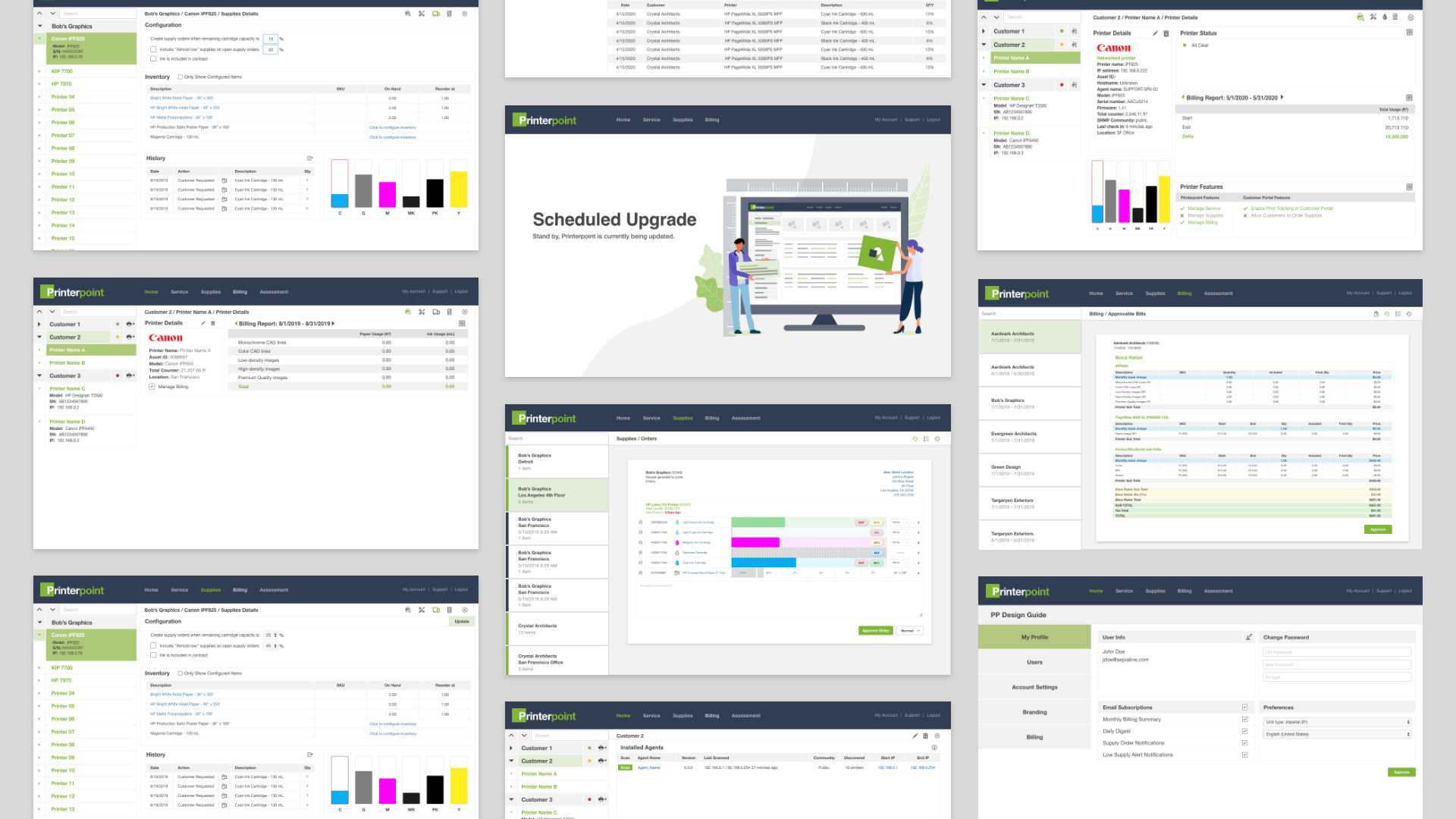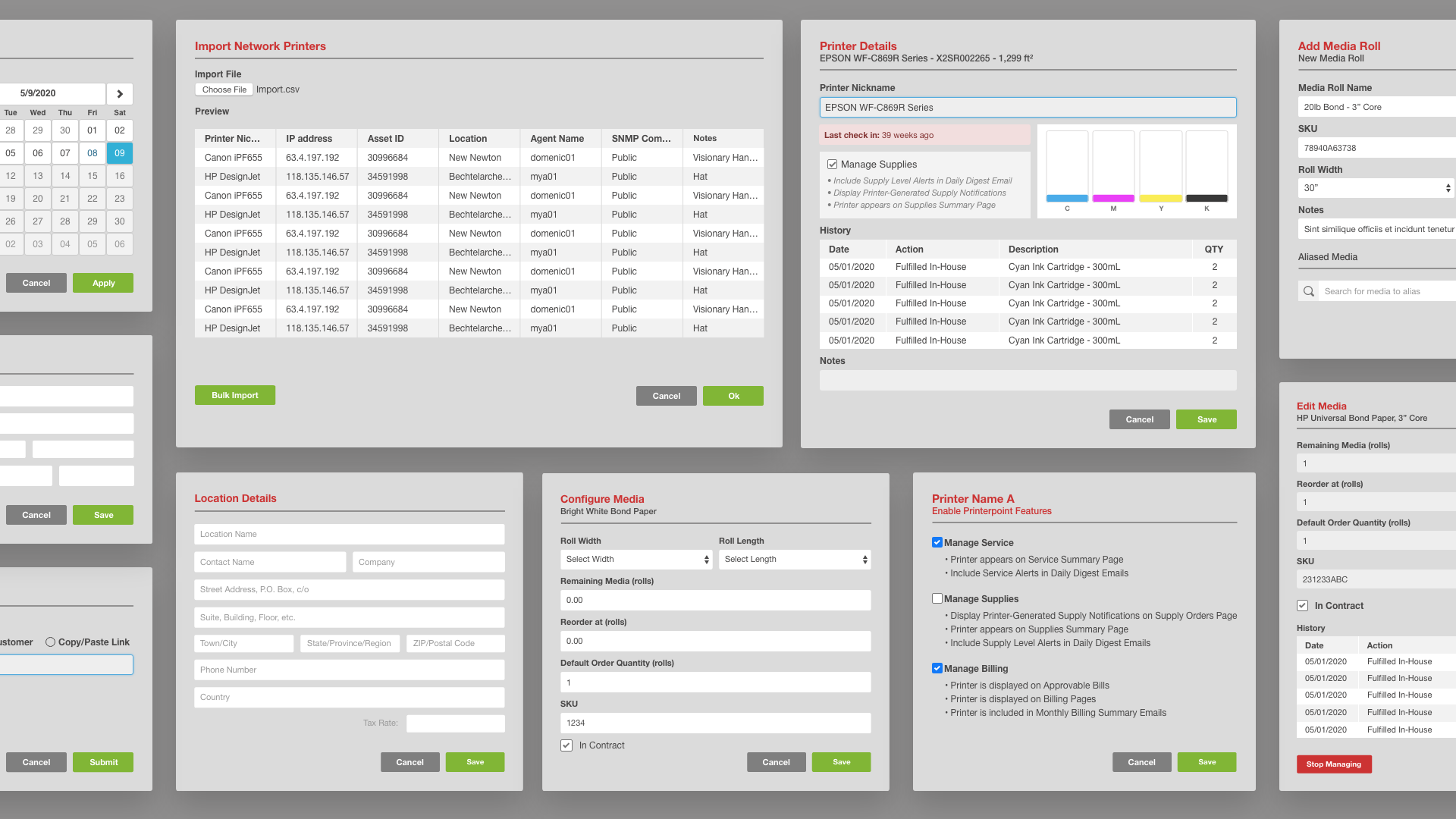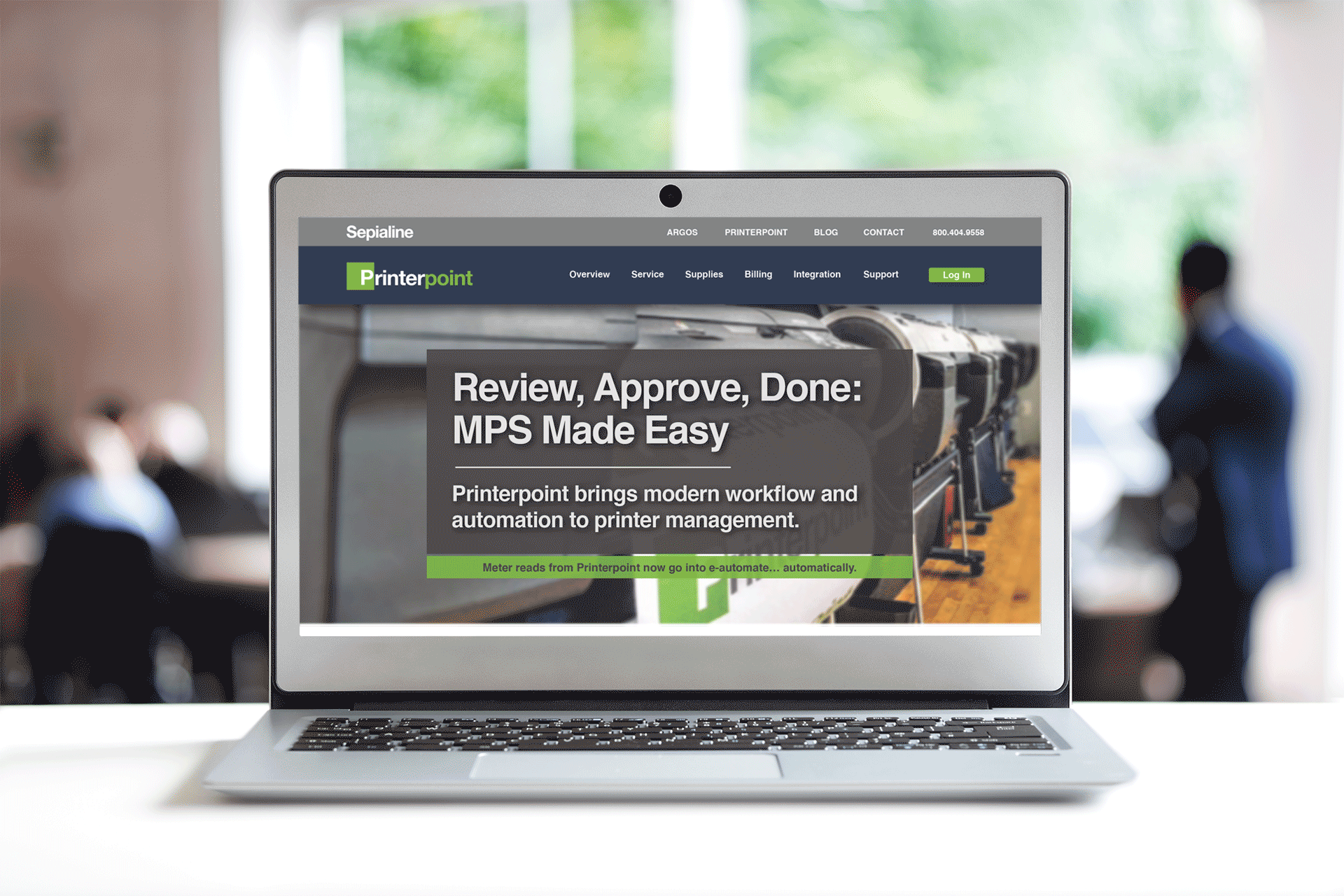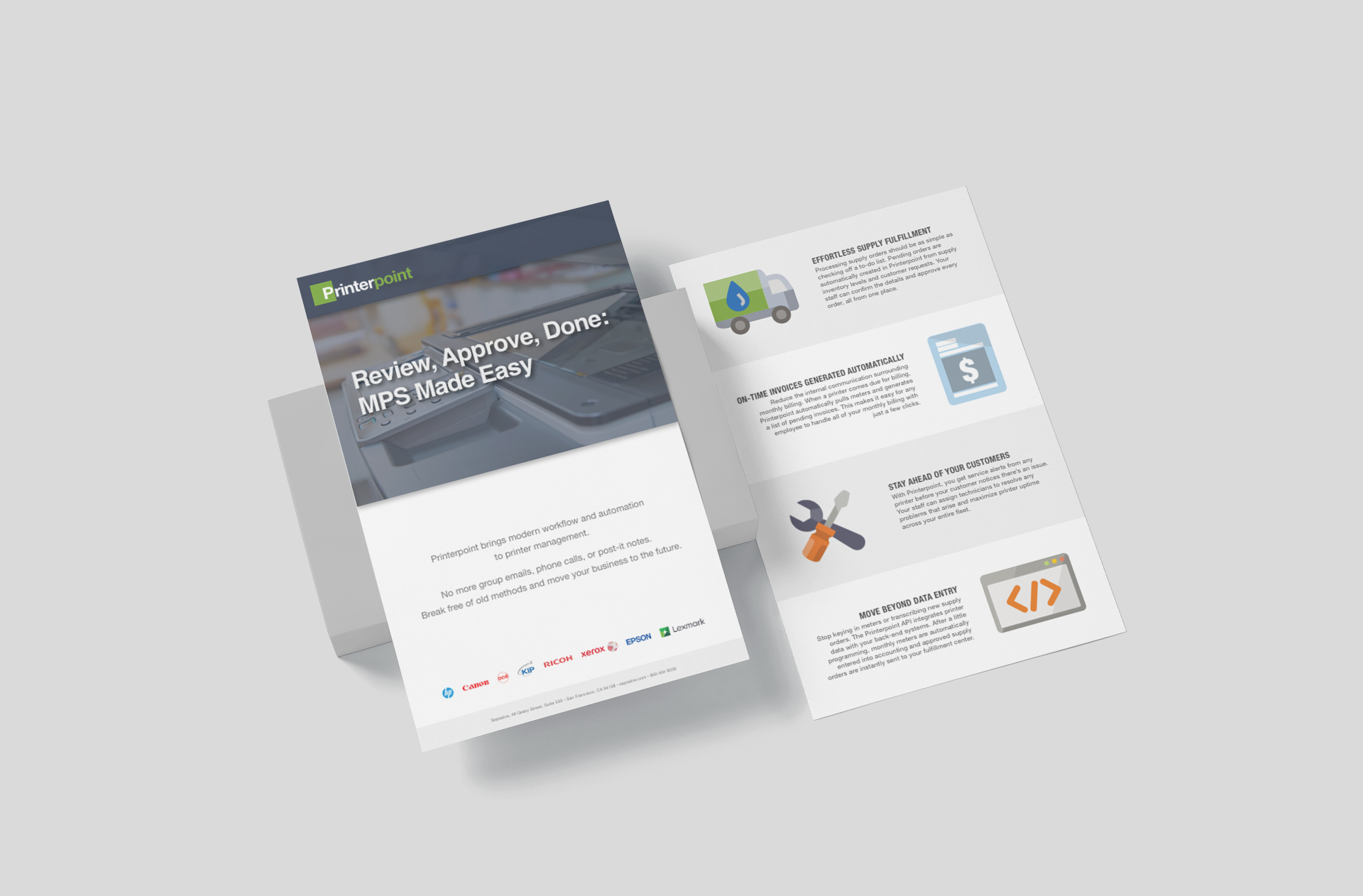 The look and feel of the brand was also extended to animated videos. The flat illustration style of the brand was used to make approachable, friendly videos to explain complex stuff. About 10 videos were created to use with a variety of marketing efforts including for the website, presentations, pitches, and tradeshows.