I love getting my hands dirty. I get giddy when I get Adobe updates. So for #tbt, I found a few images showing the creation of an image asset for an HTML email campaign from a couple of years ago.
The Engineering team had been working hard at adding another brand of printer to be supported by our software, and we needed to announce it to the world that it was ready.
Being that architectural firms would be the most excited about the news, I wanted to create an image that gave a nod to their world.
I already had an Océ image:
With a series of custom Photoshop actions (and a little hand work), I turned it into this: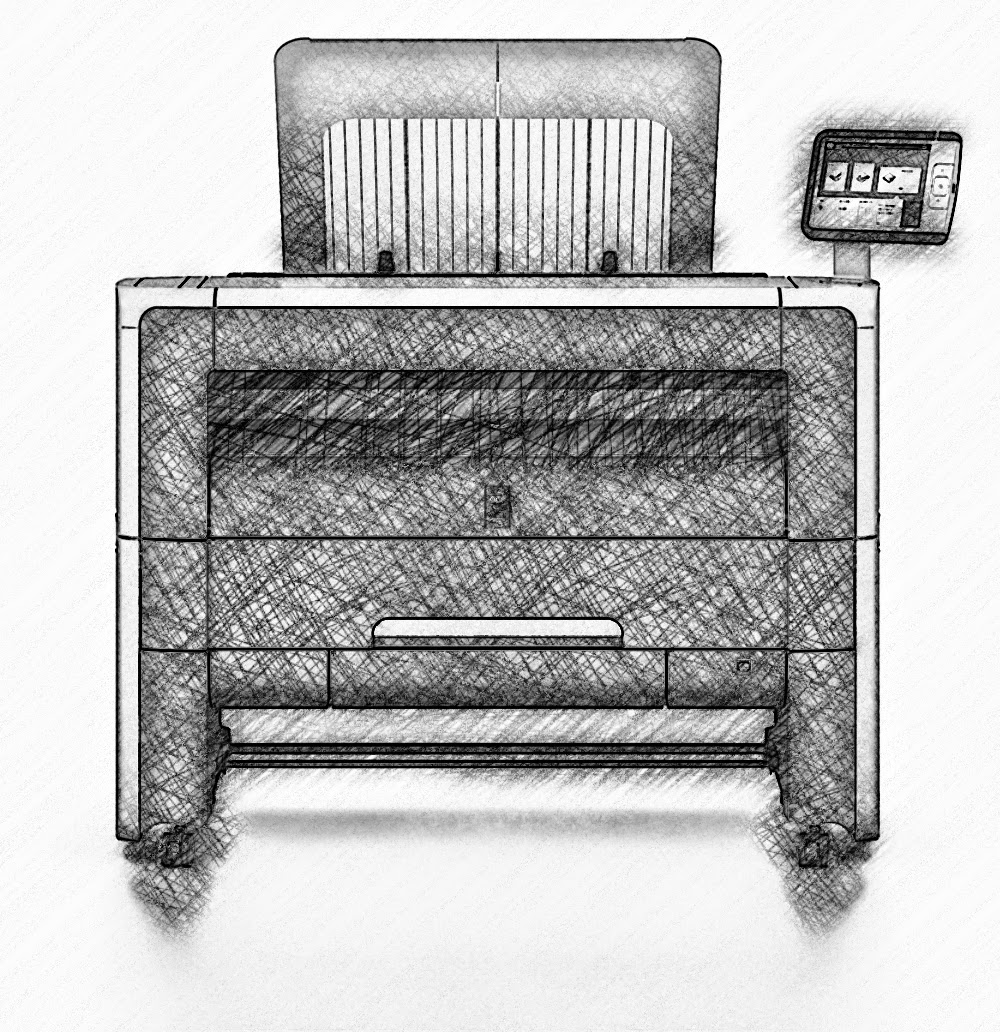 This "sketched" looking image was then manipulated, and merged into this: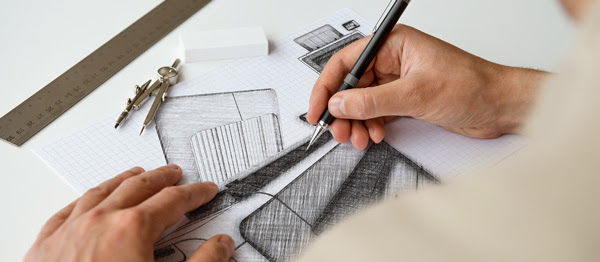 Sized, and ready for the HTML email: