Consumer Supplement Packaging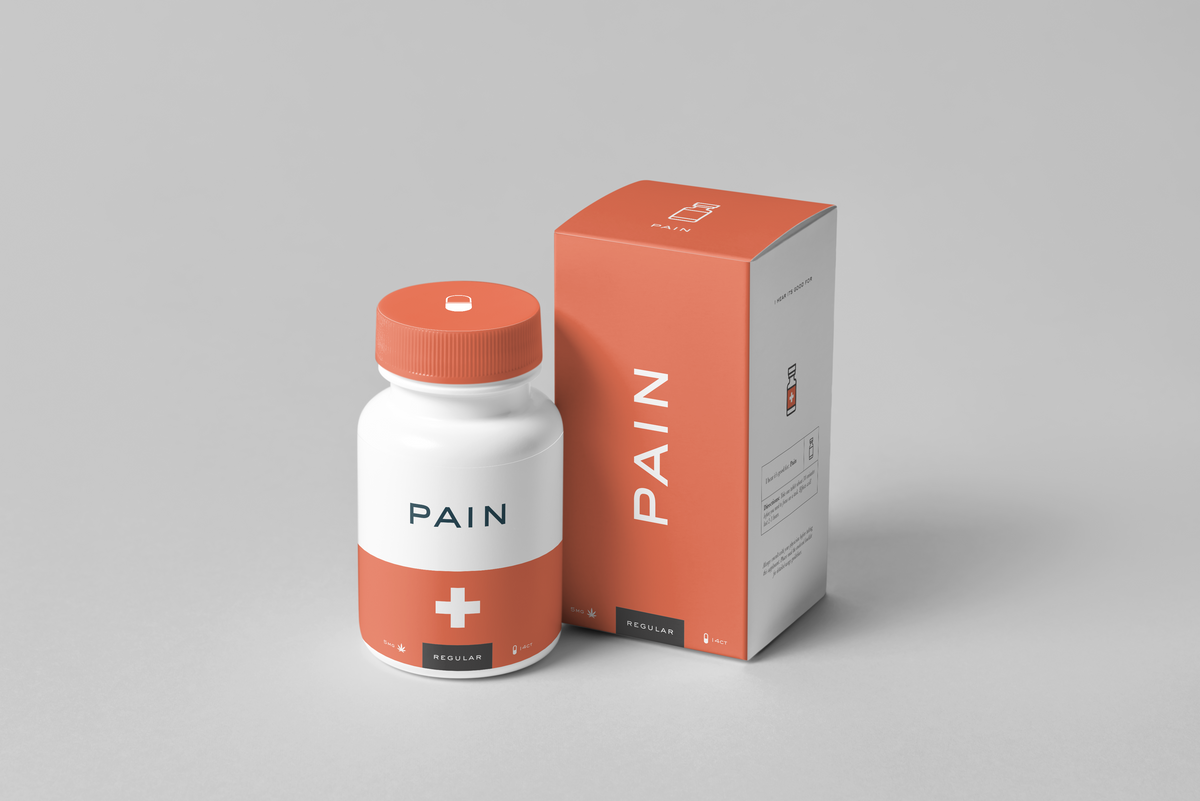 Edibles are not new, but as we move into a more progressive society and away from our stigmas on cannabis, many people are entering the world of edibles for the first time, sometimes with concerns. This exploratory packaging was designed for suburban Moms who had never tried an edible, but "heard they were good for" something like "pain" or "sleep."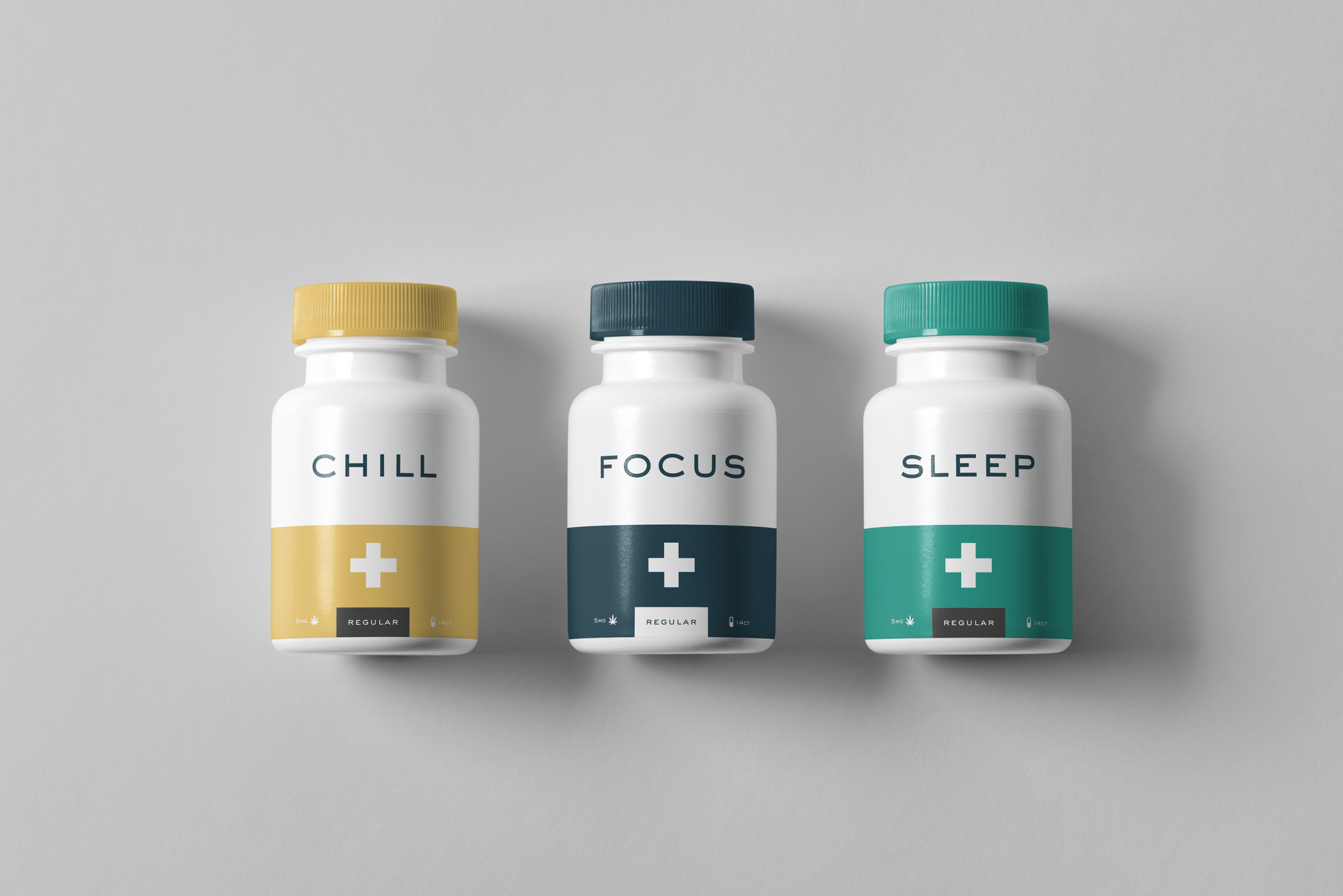 The bold packaging is meant to be inviting and friendly, yet still edgy and unassuming, while simultaneously demystifying the often confusing world of cannabis. – pulling it out of a gross basement that smells like teenage boys and into a well-appointed bedroom nightstand.