Queens Between Bars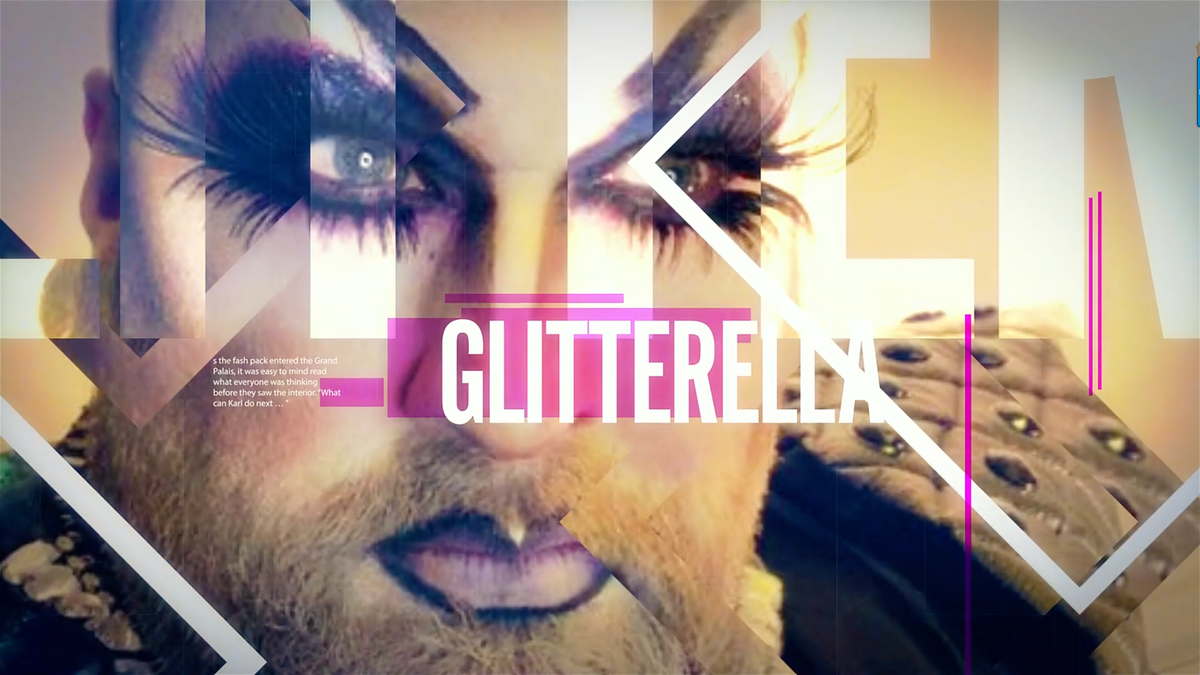 For the past several years Drag Queen, Glitterella, brings San Francisco's drag to the street. It's an event called Queens Between Bars. The concept is simple: Drag Queens hop from bar to bar performing for tips to raise money for the SF-Marin Food Bank.
The pandemic threatened to put a stop to the show but it has been brought back to life by Glitterella, a group of Queens and creative collaborators like myself who've decided to make the event a Live Stream.
"It's really simple: drag queens perform at different bars for donations and tips; All money collected goes to the food bank."
This year, Glitterella will be joined by 9 other Drag Queens for a live stream event. Obviously, the Pandemic caused a few problems this year as the bars are closed, and the Queens have nowhere to perform. Except online.

I was approached to help get the event online this year. They were looking for coordinating talent, editing audio and video, branding, web design, working with the Food Bank, and help with promoting the event. Happy to help, I started organizing. First up, branding the event.

In the past, there had been multiple people donating their time to help with flyers and other promotional materials, but the event was lacking a brand.
The Logo
I had outlined a few challenges with developing a logo. First of all, as I often do, I explore literal. I spent a fair amount of time looking at crown shapes and prison bars. I likes the juxtaposition of a glamorous Queens contrasted by the harshness of prison bars. But it was a bit obvious. I kept digging, looking it to symbols for bars, queens, alcohol, makeup, glitter, prisons–all the while thinking about a color palette and the gut-level "feel" viewers may experience.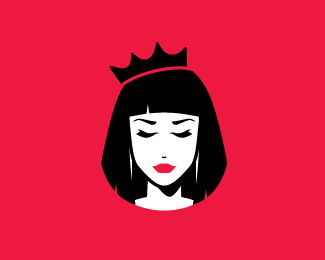 Nothing was quite working. I was either getting too "serious", missing the "between bars" component altogether or making it look a bit too "teen-girl-who-watches-drag-race-y". In fact, one approach I had was to abandon imagery, go with a stylized logo-type and a full-on Wow Presents look and feel: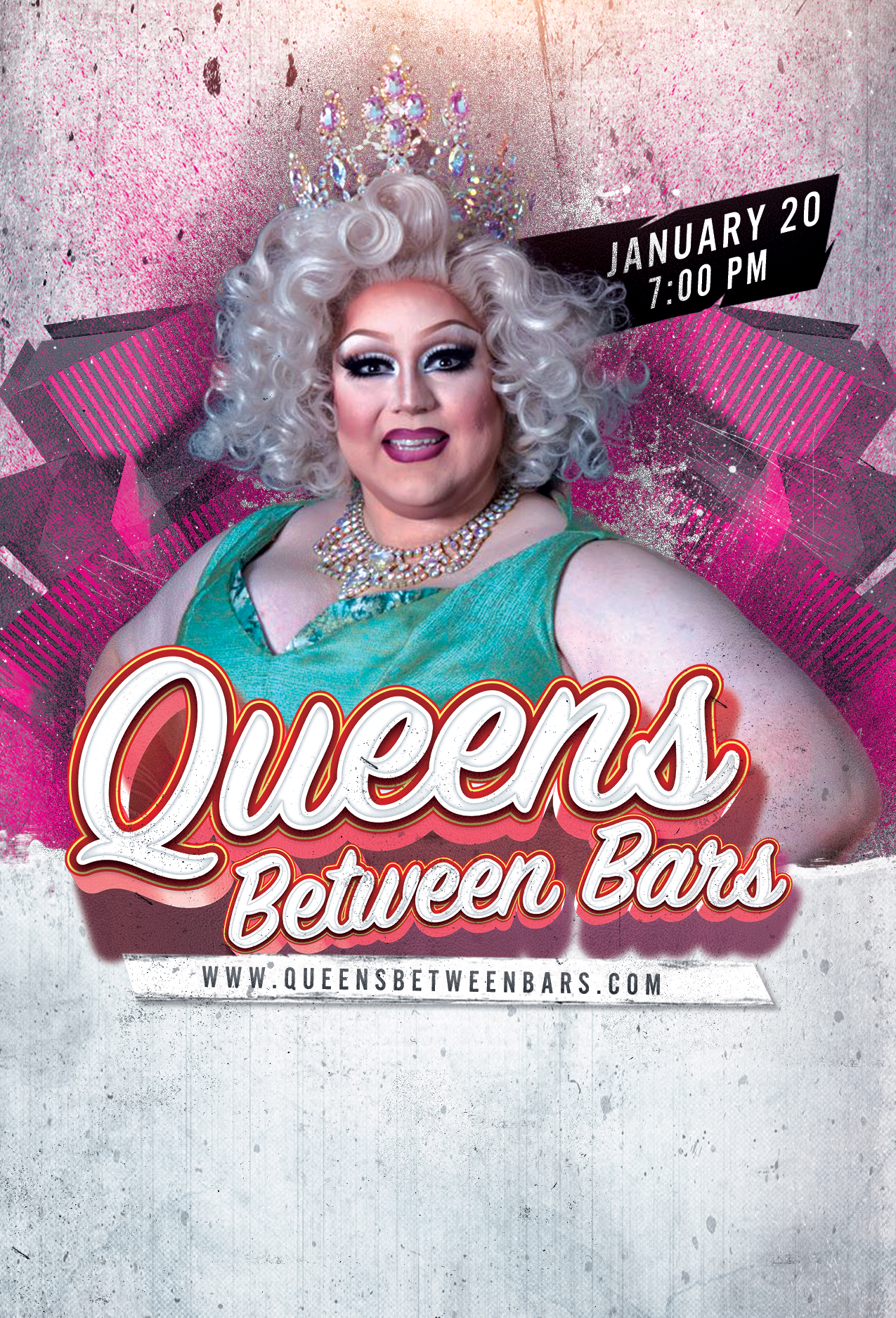 But it wasn't working for me. Too predictable. Also, if painted me into a corner with any promotional materials taking way too long to create. The above approached forced me into a layer-rich Photoshop file for each an every flyer, banner, poster, social media post, etc. Being that everyone involved with the project was a volunteer, there was too much chance for last minute changes that caused be to back away from this approach.

Time to get simple again. I started looking through imagery again, and came across a cork-screw–the kind with the bottle opener and arms. My parents had one when I was a kid, and was always fascinated by it. I loved how it moved when you lifted the arms or pulled the head. I always thought it looked like a little perso...wait a minute...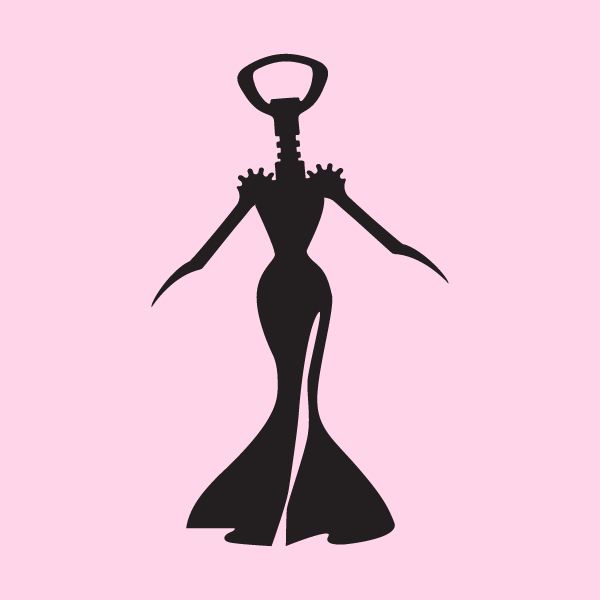 Pink
I chose a soft, post-WWII Chanel pink for the brand (#FED5E8). It was just so perfect. I got my soft and pretty meets hard lines. I get a little humor. I get something recognizable. I get something flat (in a good way). I also get something fairly timeless that can reproduce well in print and digital mediums.
Coordinating Queens
While working on the branding, I also needed to start getting Queens to submit videos to me so I could edit them into promotional videos and the final livestream itself. I registered queensbetweenbars.com, and set up a little web site that Queens could use to upload videos and headshots directly to me. This would later become the primary event website.
The Promotional Video
With all of the performers selected, it was time to create a promo video. Again, not knowing about last minute changes that might happen, I decided I should make the promo as modular as possible, so if one Queen needed to drop out, I wouldn't have to start from scratch.

So, I edited together a 'bumper' for each one of the queens using the headshot they supplied to me. The energy, audio and video design were to set the tone for the entire event.
Online Promotions
After finishing editing on the final show itself, I turned my attention to promotional materials. These materials were shared on the website to make it easy for anyone to grab a banner and promote the show!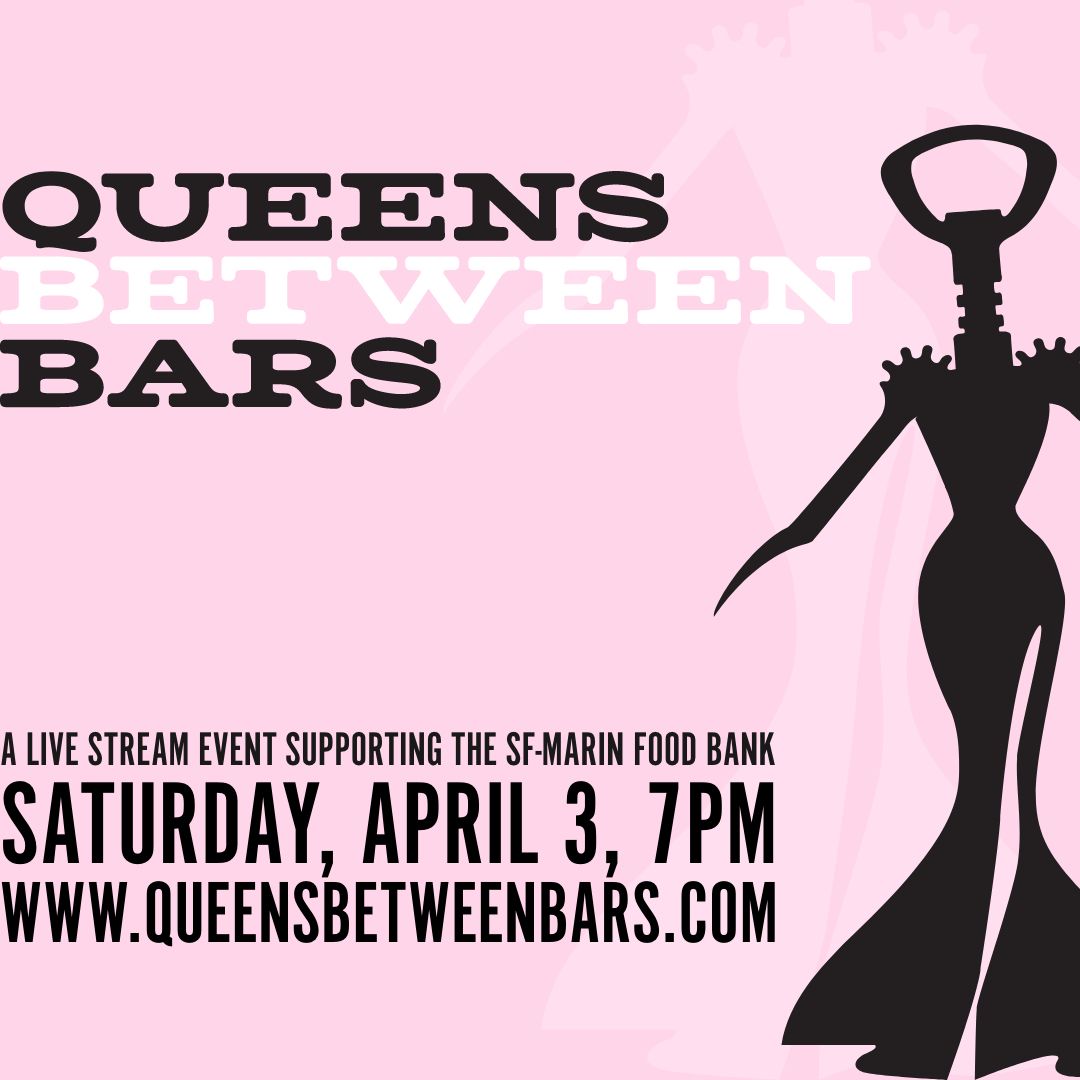 The End Result
We set a very modest goal of $2021.00 to raise in donations for this event. With 16 days before the event, and promotions just starting, we've already raised a couple hundred dollars.

I'll update this post with the final video and the results. In the meantime, consider making a donation to the SF-Marin Food Bank!

UPDTAE: Goal Reached! Thanks to everyone who donated!