Drag & Drop iPad App
Juanita MORE! Drag & Drop iPad App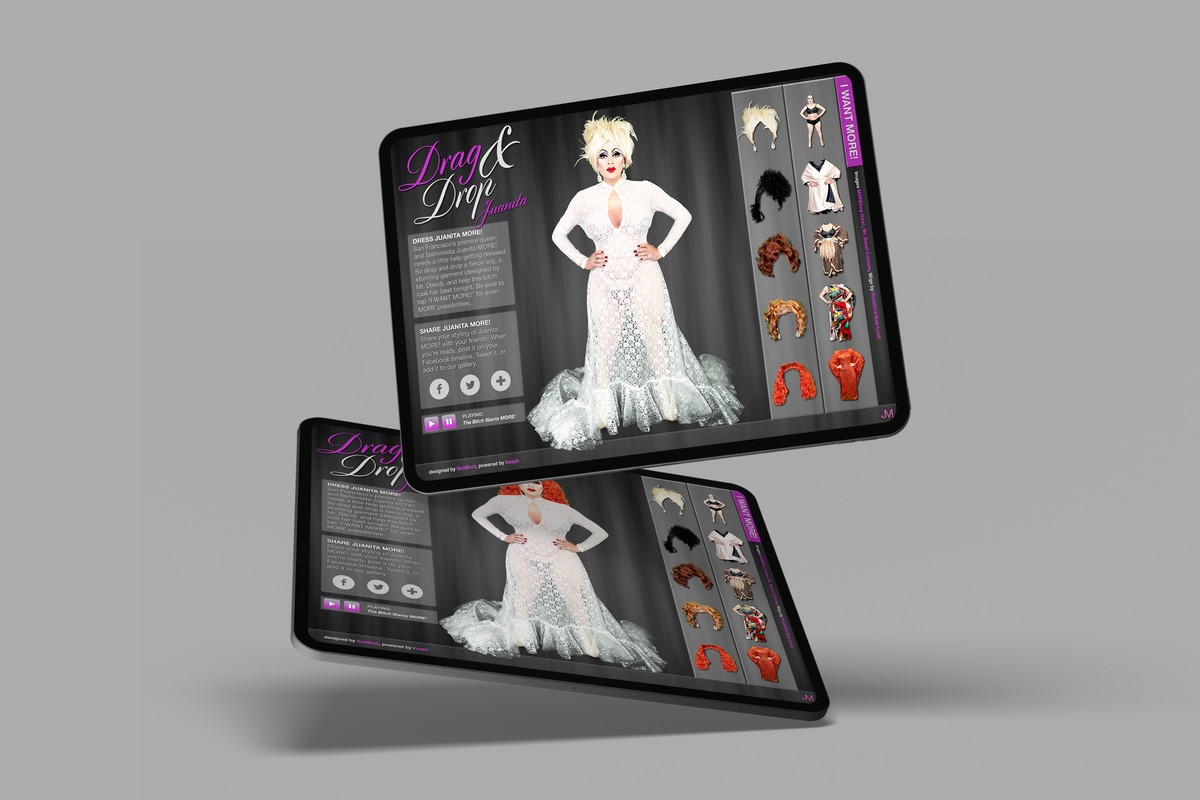 For almost three decades, legendary Drag Queen, Juanita MORE! has blitzed San Francisco with high glamour, drag irreverence, danceable beats, culinary delectables, political activism and a philanthropic heart that has illuminated the entire city. Juanita remains a creation of fashion and glamour, generosity and nerve, inspiring those around her to make a positive difference in their lives and in their communities, doing it all with a timeless elegance and an innovative spirit.
In 2014, I worked with Juanita MORE! to create an iPad app for her annual SF Pride party. Specifically, the app would be on an iPad at the party, and guests would be able to use the app while it mirrored the image on the Jumbotron that Juanita had at the event.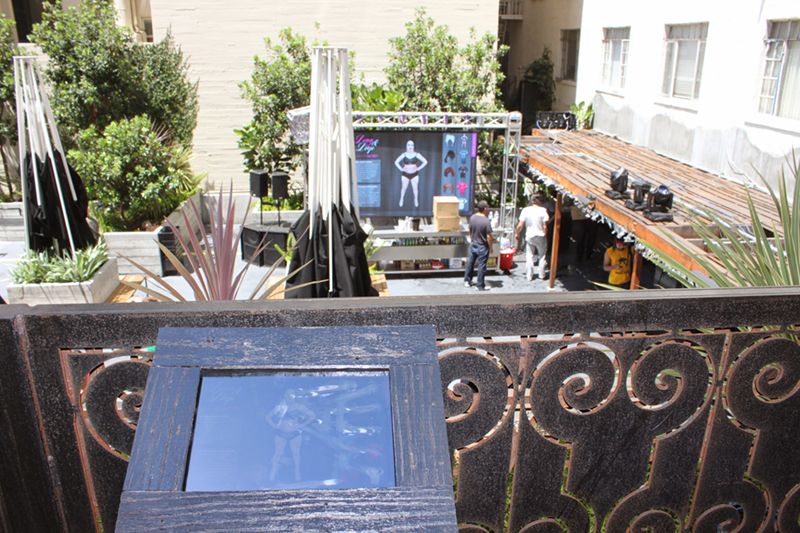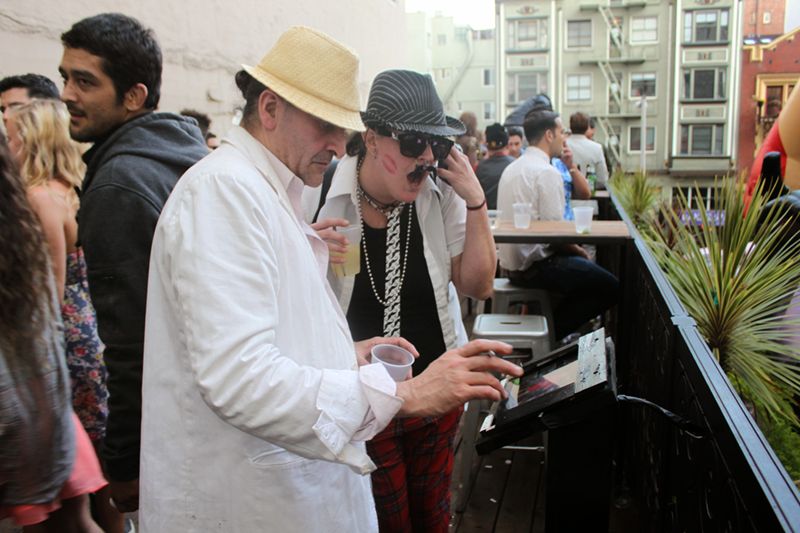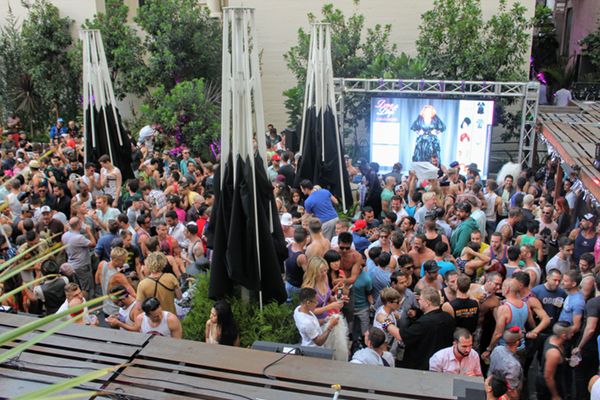 The app itself was much like an old-fashioned dress up doll. The user could select from a variety of wigs and gowns, and give Juanita MORE! whatever appearance they liked, and then share the finished product on social media.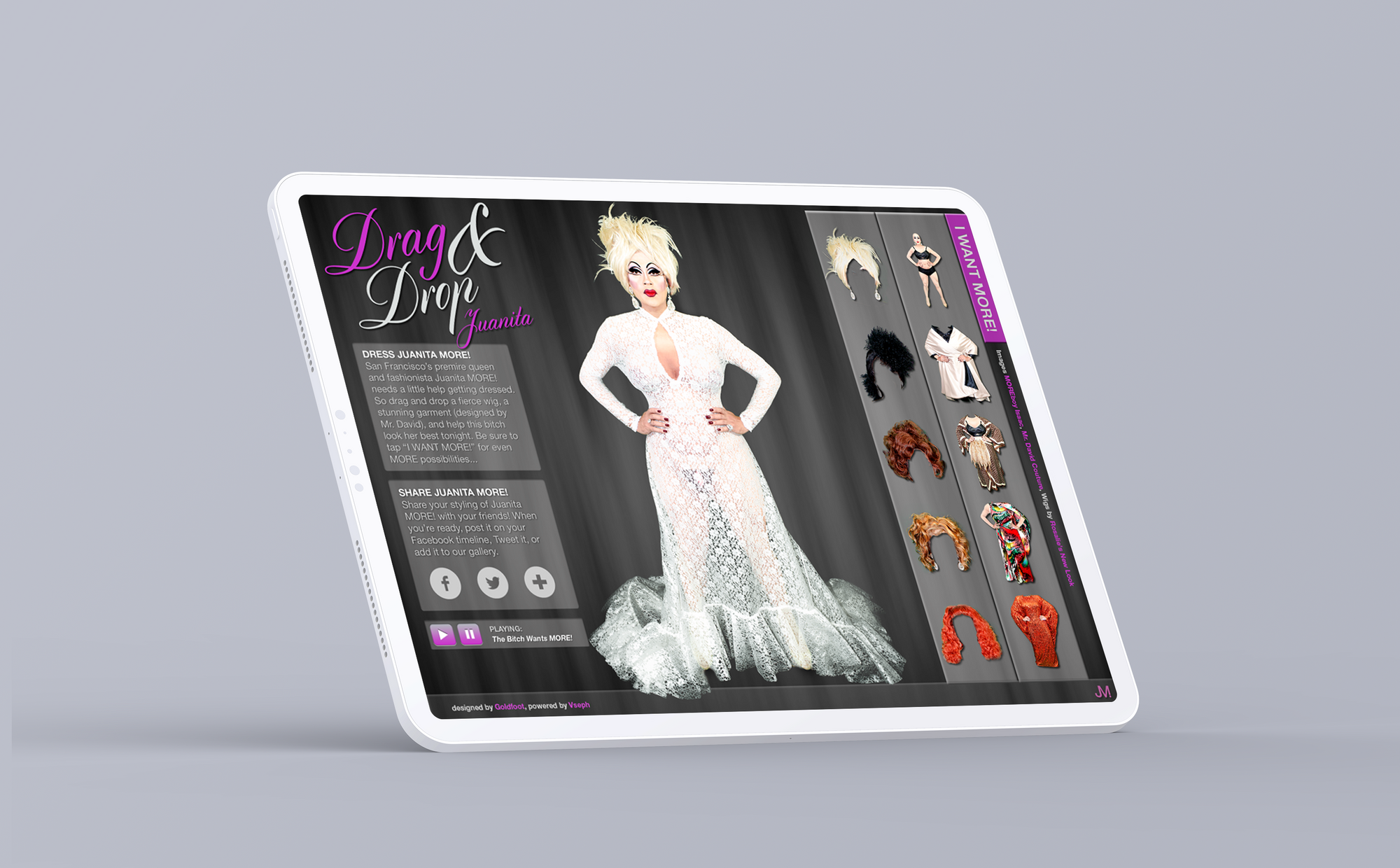 In the end, the app was a smashing success–as was the party that now pulls in over $130,000 which is donated to a different charity each year.