Klein Catalog
Another project from the vaults for #throwbackthursday!
Klein Bicycles was purchased by the Trek Bicycle Corporation, and the original Klein factory at Chehalis, Washington, closed in 2002 as production moved to the Trek headquarters.
I worked with Trek on the Klein brand for several years producing print and digital collateral for them. One of my favorite projects during this time, was the catalog.
As a cyclist myself, I can say that I have always dreamt of working with Trek and their brands. Since the very beginning of working with Trek, I was given a tour of the factory, allowing me to watch frames being hand painted, scrutinized, and built by true craftsmen. Seeing the raw materials converted into the finished product was a big inspiration for the style of this catalog.

This was an eight-color printing piece, intended to convey a 'high-end' consumer feel. I equated it to the books you would pick up at a luxury car showroom. The book was not about merely showing you what bikes they had for sale, but from paper selection, to spot gloss, to the photography, to the font pairing, this nailed the feeling–and UX–I was going for.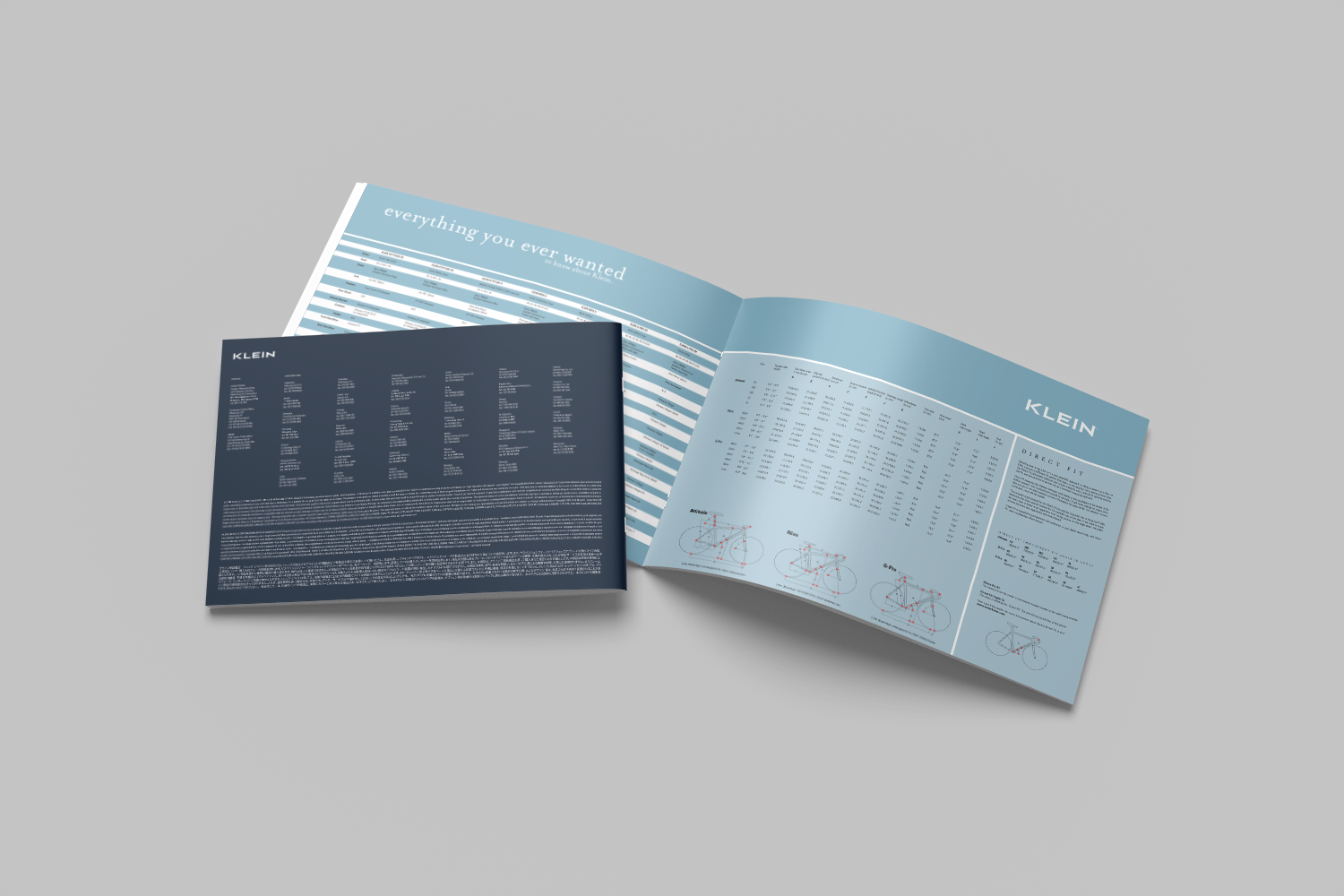 Photography
I particularly love the photography in this piece. Every shot is from raw, unpainted materials around the Trek Factory. The imagery was inspired by my tour, and watching how raw materials get transformed into beautiful and precise machines that are Klein Bicycles.